During Project IsLand-A-Hand (PIAH) 2019, there was a booth by OBS allowing us to make our own citrus enzyme detergent. Not only do they provide the instructions, OBS also provided us with the orange peels, sugar, baking yeast, water and container. Basically everything is provided. Don't I love freebies!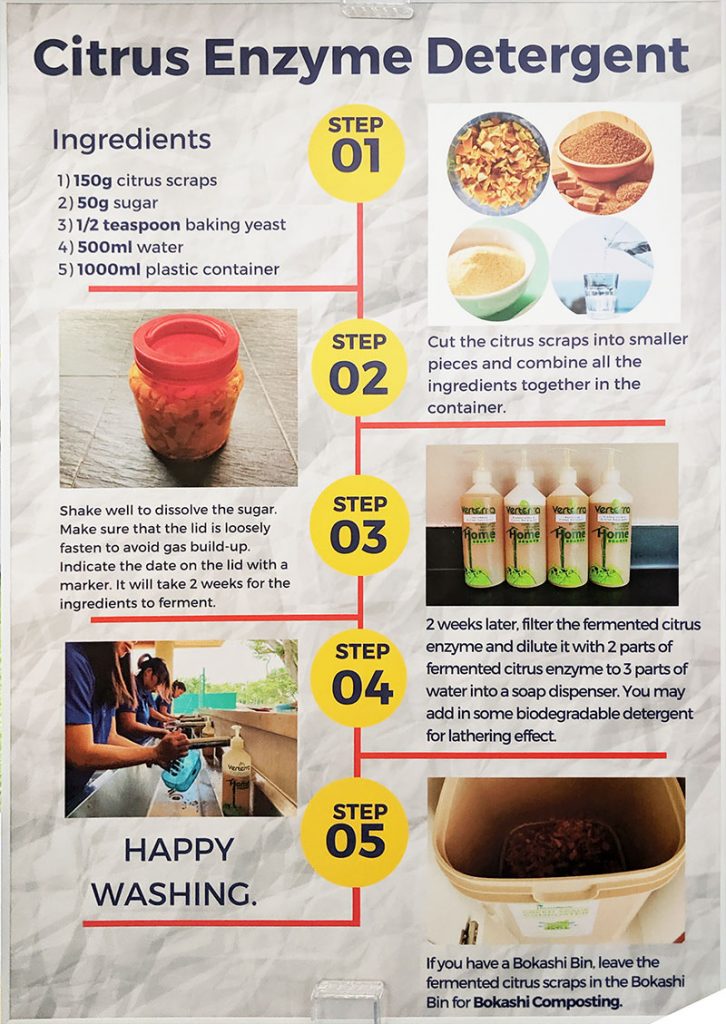 To start, have an empty container on a zero-ed kitchen scale, and follow these steps:
Prepare the following ingredients

150g citrus scraps
50g sugar
1/2 teaspoon baking yeast
500ml water
1000ml plastic container

Cut the citrus scraps into smaller pieces and combine all the ingredients together in the container.
Shake well to dissolve the sugar. Make sure the lid is loosely fasten to avoid gas build-up. Indicate the date on the lid with a marker. It will take 2 weeks for the ingredients to ferment.
2 weeks later, filter the fermented citrus enzyme and dilute it with 2 parts of fermented citrus enzyme to 3 parts of water into a soap dispenser. You may add in some biodegradable detergent for lathering effect.
Happy Washing. If you have a Bokashi Bin, leave the fermented citrus scraps in the Bokashi Bin for Bokashi Composting.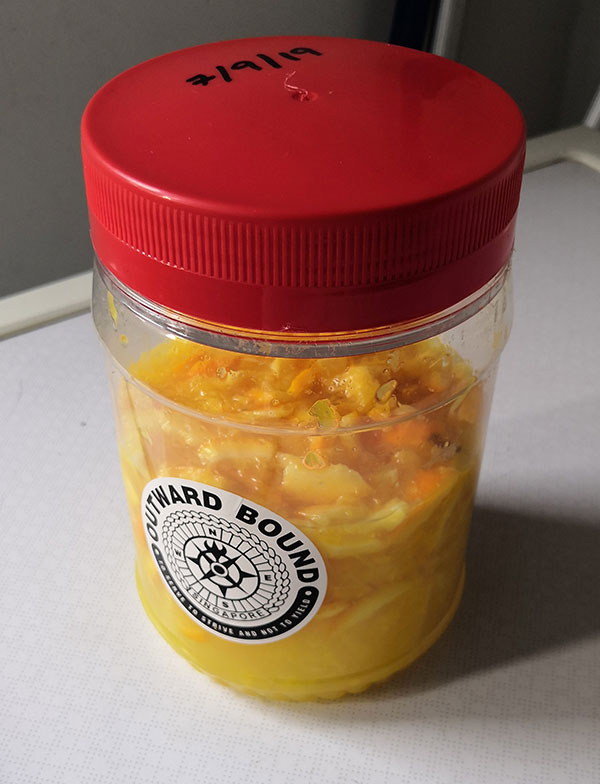 I'll update on the experience with the detergent when it graduates 🙂
If you have any comment, please drop me a note below.